Press Release:
Toronto, ON (September 22, 2008) The trustees of the Griffin Trust for Excellence in Poetry are pleased to announce that Saskia Hamilton (USA), Dennis O'Driscoll (Ireland), and Michael Redhill (Canada) are the judges for the 2009 Griffin Poetry Prize.
Saskia Hamilton is the author of two books of poetry, As for Dream (2001) and Divide These (2005). She is als
o
the editor of The Letters of Robert Lowell (2005) and a co-editor of Words in Air: The
Com
plet
e
Correspondence between Elizabeth Bishop and Robert Lowell (2008). The recipient of a Bu
nting Fellowship from the Radcliffe Institute for Advanced Study, Saskia Hamilton teaches at Barnard College, Columbia University, and lives in New York City. (Click here for additional b
io details.)



Dennis O'Driscoll was born in Thurles, County Tipperary, Ireland. His eight books of poetry include Weather Permitting (
1999), which
was shortlisted for the Irish Times Poetry Prize; Exemp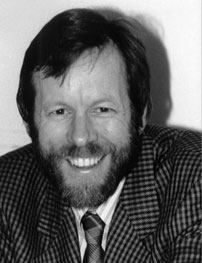 lary Damages (2002), and New and
Selected Poems (2004).
Hi
s latest collection of poem
s,
Reality Check (2007), was shortlisted for the Irish Times / Poetry Now Prize in 2008. A selection of his essays and reviews, Trou
bled Thoughts, Majestic Dreams was published in 2001. He is the editor of The Bloodaxe Book of Poetry Quotations (2006) and its American counterpart, Quote Poet Unquote (2008). He has received a Lannan Literary Award (1999), the E.M. Forster Award (2005) and the O'Shaughnessy Award for Poetry (2006). O'Driscoll's new book, Stepping Stones: Interviews with Seamus Heaney, is scheduled for publication in November 2008. (Click here for additional bio details.)


Michael Redhill is a
novelist, poet, and playwright, as well as the publisher and one of the editors of Brick. His most recent novel, Consolation, was longlisted for the 2007 Man Booker Pr
ize, won the Toronto Book Award, and was the Toronto Public Library's inaugural One Book One City choice in 2008. His 2005 play, Goodness, won the Carol Tambor Prize in 2006 for the best play at the Edinburgh Fringe and has since played in New York, Vancouver, and Girona, and will open later in 2008 in Barcelona and Helsinki. Michael Redhill currently lives in the south of France with his partner and their two sons. (Click here for additional bio details.)


All three judges understand the importance of the Griffin Poetry Prize's international reach and may consequently call in books of English language poetry from around the world.

Submissions for The Griffin Poetry Prize are accepted up until December 31, 2008. The shortlisted books (four International and three Canadian) will be announced on April 7, 2009 at a press conference in Toronto, Canada.
For more information, contact: